Turmeric Powder - One Month Supply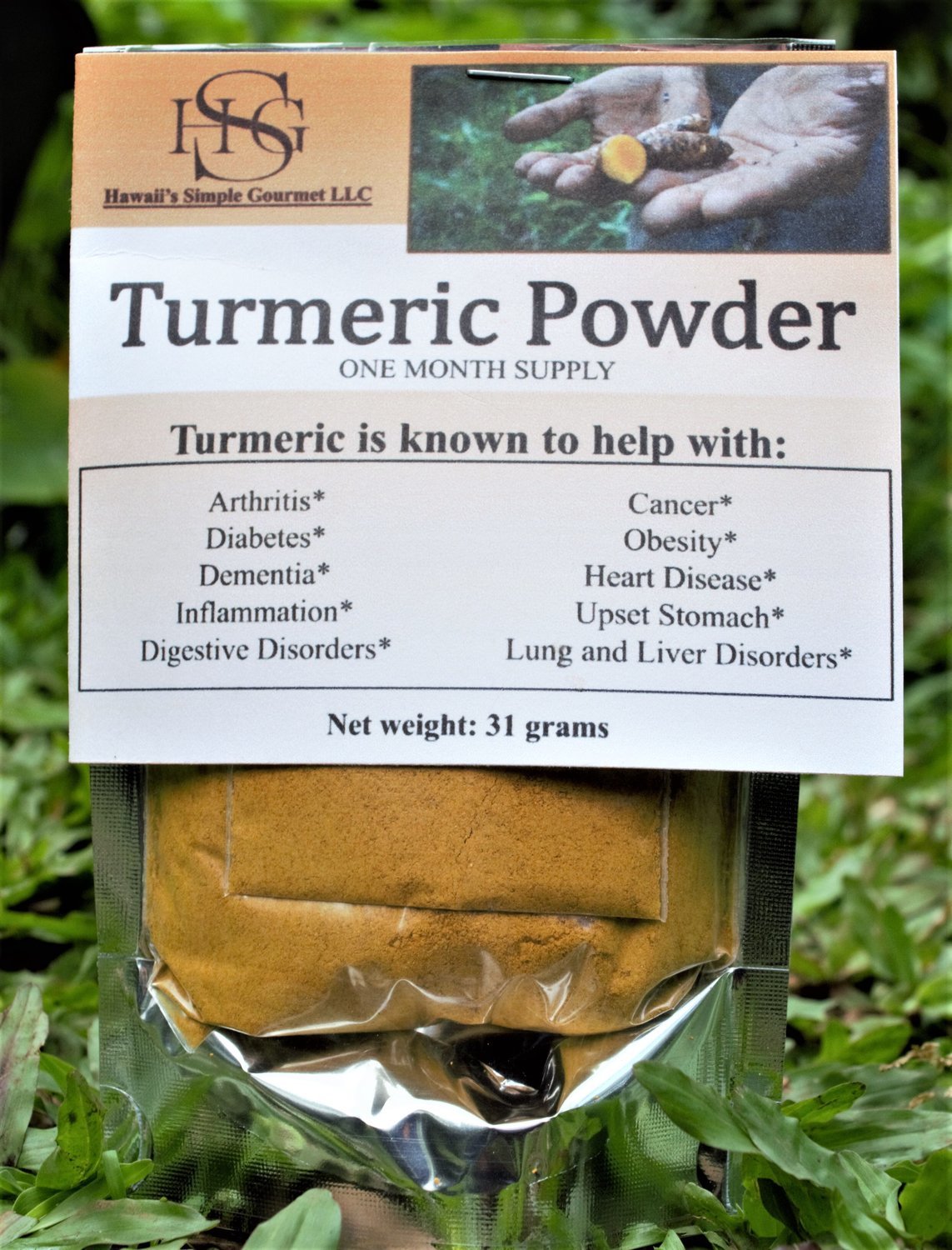 Turmeric Powder - One Month Supply
Recommended Dose: 1 Gram a day (Pre-measured Sample Dose Included)
How to use: Turmeric does have a very distinct flavor and taste. Studies suggest that daily consumption of turmeric is responsible for many of the health benefits associated with this amazing plant. Our products are designed for you to be able to utilize turmeric daily without having to change the flavor of your food.
Utilize your one gram a day by adding it a beverage you consume daily including tea.
Mouthwash: Use as a mouthwash by adding one gram of turmeric powder to one ounce of water. Swish the mixture in your mouth trying to allow the turmeric to reach in-between your teeth and gums. After swishing around swallow the contents. The turmeric is known to clean and strengthen teeth and gums .
We harvest fresh! We garden rather than farm your turmeric which gives us the unique ability to harvest for you, year around. This ensures that you are receiving the freshest and highest quality available. many turmeric growers harvest all at once when the turmeric goes dormant.
What is the Difference: The powder intended for spice production is often times sterilized for long term preservation rather than kept fresh to be utilized as a medicine.
Shipping: We offer free shipping to the United States for all of our turmeric products. If you are in another country, please contact us and we can provide a shipping quote.
---